...well about three weeks away and i'll be back in the Ham for the summer.Back to summer school at Jeff State and Summer Camp Counselor job. I LOVE summer i have yet to meet someone who hates it. And this summer will be the first summer i'm of age in the lovely Birmingham city so i can't wait to see how different my experience with the city is. One thing i'll be doing this summer (and Anna too) is losts of music concerts, big and small. Fingers crossed me and Anna will be at hangout music festival, Gavin Degraw and Colbie Caillat, A Rocket to the Moon with All American Rejects, Warped Tour, Secret Stages, and anything else that pops up that's of interest to us. It's going to be a music filled summer and i'm pretty dang excited about it.
Since it's going to be a music filled summer Anna and I get to be the true flower childs that we are and show our hippie hipster colors. I stumbled across these awesome flower accessories at FreePeople.com and because I can't reason with myself to spend the money on them I'm going to figure out a DIY way to recreate my own creation of them but I just thought they were super cute and summer perfect especially for concert season !!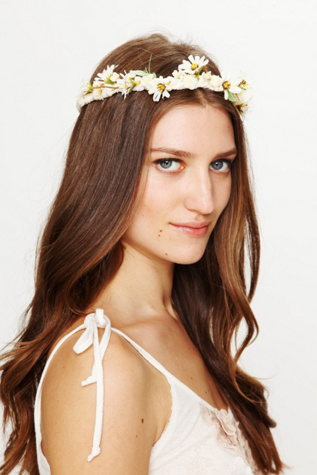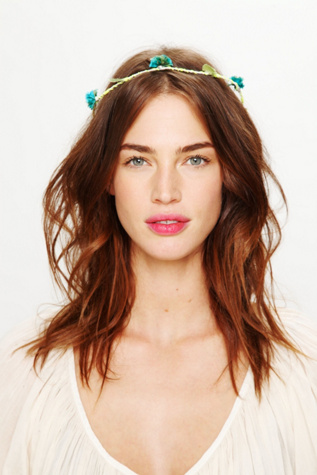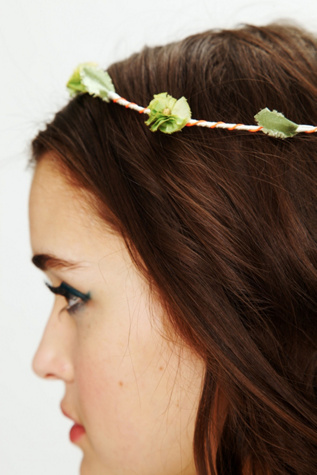 Anywho i'm having an interesting wednesday, I drew my first naked figure drawing model this morning. An experience i've been dreading to discover but thank goodness it was a girl and it actually wasn't that bad. Once I got into the swing i was more focused on general line moments rather than the actual object i was drawing. I've got photography here in a bit and I have some film i'm dying to develop. Then it's chapter and the BINGO. I'm starting to love my wednesday routines. hope your all having a great day !!